It was the hottest temperature recorded on the continent since 1974.
Source: Scientists Just Confirmed The Hottest Day In Antarctica – Motherboard
Vast icy rock peaks tower above Argentina's Carlini research base in Antarctica. But scientists who have worked here for decades say the glaciers are less icy than they once were.
Source: Climate change shows in shrinking Antarctic snows | SBS News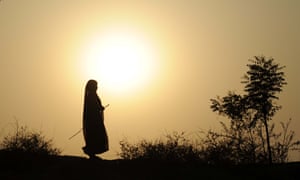 Final data confirms record-breaking temperatures for third year in a row
Source: 2016 hottest year ever recorded – and scientists say human activity to blame | Environment | The Guardian
Even as conversations about the subject remain contentious, the environment is becoming a concern no one there can ignore.
Source: In America's Heartland, Discussing Climate Change Without Saying 'Climate Change' – NYTimes.com
The extent of sea ice in the Arctic and Antarctic last month was the lowest on record for January, the U.N. World Meteorological Organization said on Friday, while concentrations of carbon dioxide in the atmosphere hit a January record.
Source: Arctic and Antarctic sea ice at record low in January – U.N. | Reuters
A massive chunk of ice has broken off Antarctica's fast-changing Pine Island Glacier
Source: NASA satellite spots mile-long iceberg breaking off of Antarctic glacier – CBS News
The oceans are losing oxygen, posing growing threats to marine life.
Source: Scientists have just detected a major change to the Earth's oceans linked to a warming climate – The Washington Post