You are currently browsing the category archive for the 'Climate Change' category.
Vast icy rock peaks tower above Argentina's Carlini research base in Antarctica. But scientists who have worked here for decades say the glaciers are less icy than they once were.
Source: Climate change shows in shrinking Antarctic snows | SBS News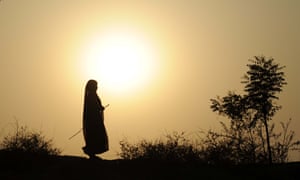 Final data confirms record-breaking temperatures for third year in a row
Source: 2016 hottest year ever recorded – and scientists say human activity to blame | Environment | The Guardian
Even as conversations about the subject remain contentious, the environment is becoming a concern no one there can ignore.
Source: In America's Heartland, Discussing Climate Change Without Saying 'Climate Change' – NYTimes.com
The extent of sea ice in the Arctic and Antarctic last month was the lowest on record for January, the U.N. World Meteorological Organization said on Friday, while concentrations of carbon dioxide in the atmosphere hit a January record.
Source: Arctic and Antarctic sea ice at record low in January – U.N. | Reuters
A massive chunk of ice has broken off Antarctica's fast-changing Pine Island Glacier
Source: NASA satellite spots mile-long iceberg breaking off of Antarctic glacier – CBS News
The oceans are losing oxygen, posing growing threats to marine life.
Source: Scientists have just detected a major change to the Earth's oceans linked to a warming climate – The Washington Post
Earth sizzled to a third-straight record hot year in 2016, with scientists mostly blaming man-made global warming with help from a natural El Nino that's now gone.
Source: Earth sets hottest year record for third-straight time, – The Washington Post
The Future Of Antarctica . . . Is Now!
Climate Change Must Be Addressed!
The 23rd anniversary season of the Antarctic Site Inventory launches shortly, capping a hugely successful and productive year for the nonprofit, non-advocacy, science, and education organization Oceanites . . .
November 17, 2016 – Washington, DC USA — In three days, the 23rd anniversary field season of Oceanites' Antarctic Site Inventory begins onboard the One Ocean Expeditions ship Akademik Sergey Vavilov, with penguin-counting continuing through February 11, 2017. In 22 seasons, November 1994 to February 2016, the Antarctic Site Inventory has made 1,713 site visits and collected data at 223 Antarctic Peninsula locations, building a comprehensive database that everyone in the Antarctic Treaty system relies upon — from diplomats and governments, other Antarctic scientists, and the environmental community, to expedition tour operators and concerned citizens.
Oceanites and the Inventory represent the only non-governmental science project working in Antarctica and the only project monitoring and analyzing change across the vastly warming Antarctic Peninsula region. The Inventory would not succeed without the generous logistics support of One Ocean Expeditions, Inc. (Canada) and the full cooperation of the International Association of Antarctica Tour Operators (IAATO).
Championing science-based decision-making, this has been a successful year in which Oceanites has significantly advanced the conservation of Antarctic penguins and Antarctica itself.
In February/March 2016, Oceanites convened the inaugural Future of Antarctica Forum in the Peninsula onboard Akademik Ioffe, bringing together leading Antarctic stakeholders, including governments, NGOs, tour operators, fishing interests, and scientists, to discuss issues — particularly, climate change — that are of great concern to Antarctic Treaty countries and the Commission for the Conservation of Antarctic Marine Living Resources (CCAMLR), which oversees fishing activities in the Southern Ocean.
Oceanites accepted the challenge of Forum participants to establish an international, interdisciplinary effort to distinguish the direct and interactive effects of climate change, fishing, tourism, and national operations on the fragile Antarctic Peninsula ecosystem. To that end, the Norwegian fishing company Aker Biomarine, the largest krill fishing company operating in the region, has agreed to furnish its catch and effort data to Oceanites so it may independently analyze fishing activities vis-à-vis penguin breeding/foraging locations and climate change in the Antarctic Peninsula.
Ron Naveen, founder and president of Oceanites, hailed this progress:
"As understood by all our Forum participants, the future of Antarctica is . . . now. Literally. The great continent of ice and its marine ecosystem are changing right before our eyes — and I am gladdened by the commitment of the fishing and tourism industries, governments, the scientific community, and environmental organizations to collaborate, bring resources together, and help Oceanites sort which climate-related and other effects are real and how they might be managed."
Importantly, at the 35th CCAMLR meeting in October, Aker Biomarine and the Association of Responsible Krill Harvesters (ARK), whose operations comprise 80% of all krill fishing in the Antarctic Peninsula, announced an initiative to voluntarily avoid fishing where penguins are breeding or foraging. Oceanites is providing maps and penguin location reports to Aker Biomarine and ARK to assist this voluntary effort.
Webjørn Eikrem, president of ARK and the EVP Production and Supply Chain at Aker BioMarine said:
"Respecting the ecosystem in which we fish is the best way we can ensure the future of our fishery. We are serious about taking responsibility for our Antarctic workplace and value the cooperation with Oceanites to ensure continued progress in conserving the Antarctic and Southern Ocean."
Jane Rumble, UK CCAMLR Commissioner and Head of the UK Delegation to the Antarctic Treaty Consultative Meeting commented:
"Ongoing monitoring programmes are vital if we are to piece together how climate impacts upon penguins and other seabird species in Antarctica, and to ensure that human activities, including science, tourism and fishing, do not cause significant additional stresses. That is why the UK continues to support the work of Oceanites. Identifying critical risks to wildlife and managing human activities is a key responsibility of the Antarctic Treaty System, including helping to focus international commitments to ensure the protection of Antarctica's unique wildlife."
For more information, please contact:
Ron Naveen @ Oceanites
PHONE 202-237-6262
EMAIL oceanites@icloud.com
6:03pm, Thursday, October 27th.
I was "in the pews" at the old Hutchins School in Hobart (Tasmania, Australia), now the headquarters of the Commission for the Conservation of Antarctic Marine Living Resources (CCAMLR). This is the body that regulates fishing for Antarctic toothfish, marketed here as Chilean sea bass, and for krill, the shrimp-like crustacean I call the "power lunch of the Antarctic" because it's the keystone prey item for penguins, whales, seals, and other fish.
The chair, Vasily Titushkin, returned from a coffee and tea break in the "chapel" adjoining the meeting room to announce that, finally, consensus had been reached on the Ross Sea Marine Protected Area proposal. Whoops, cries, applause, and sustained cheering rang out loudly and wildly, seemingly whisking away the five, angst-ridden years it had taken to protect these 1.55 million square kilometers of eastern Antarctic marine-scape representing more than 12 percent of the Southern Ocean. The agreement will last for 35 years and place 72% of this bio-diverse area fully off limits from any commercial fishing activity.
All 24 voting countries plus the European Union had to agree. A year ago, China came onboard, leaving the Russian Federation isolated as the only holdout. On Monday, phones buzzed further between Moscow and Washington, leading to Russia changing its position. Unexpectedly, however, Japan then insisted on a 20-year duration rather than the 50 years in the most recent U.S.-New Zealand proposal, and these dueling duration positions took three more days to resolve.
It was a special moment.
For Antarctica.
For marine protection worldwide.
And for all of us dreamers who have Antarctica deeply seeped inside.
CCAMLR meetings take place annually during the last two weeks of October. This year, in addition to the Ross Sea conservation measure, there also was agreement to 100% observer coverage in Antarctica's krill fishery, potential research zones where ice sheets have retreated or collapsed, and a rollover for five years of narrowly drawn krill fishing limits in the Antarctic Peninsula on the western side of the continent. In addition, the Association of Responsible Antarctic Krill Harvesting Companies (ARK), consisting of five companies that control 80% of krill fishing in the Antarctic Peninsula, announced a voluntary plan to refrain from fishing near penguin colonies in this vastly warming region.
The Ross Sea MPA is the second that's been established. Two more remain under discussion and a third is contemplated. Most critically, the Ross Sea MPA is strong evidence of CCAMLR working as its framers intended, conserving the precious waters surrounding a continent that's as large as the U.S. and Mexico combined, and covered by a snow dome comprising 90% of the world's ice and 70% of the world's fresh water. The result also is testament to sustained diplomatic and scientific effort by President Obama, Secretary Kerry and the State Department's Bureau of Oceans and International Environmental & Scientific Affairs, NOAA's Antarctic Marine Living Resources Program, and New Zealand's Ministry of Foreign Affairs and Trade.
But we're not done. We can't be.
The Antarctic Treaty, the short, 3-page "Magna Carta of Modern Times" that entered into force in 1961, set the great Seventh Continent aside for peace, science, and conservation, for all future generations. The convention establishing CCAMLR in 1982 was equally ambitious, focusing on conservation of Antarctica's marine ecosystem, with the guiding principle of sanctioning human activities like fishing only if they maintained ecological relationships between harvested, dependent, and related populations of Antarctic marine living resources.
These regimes are lofty and inspirational, and they've guided me and my work over three decades monitoring penguin and seabird population changes in the western Antarctic Peninsula, where it's warmed faster than any place else on the planet save the Arctic. From my vantage, this year's very successful CCAMLR meeting spurs me — and should spur all of us — forward.
Antarctica instills humility. It's a place that makes you think about the fragility of our planet and our own, comparative insignificance. There are reminders, constantly and everywhere. These days, I walk gravel beaches once covered by glaciers. I've seen seabird and penguin colonies disappear or dramatically shrink. In the Amundsen Sea, just south of where I count penguins, the collapsing Thwaites and Pine Island glaciers are undermining the entire West Antarctic Ice Sheet, threatening, along with ice melt in Greenland, ominous sea level rise worldwide.
Is Antarctica Saved? No. Nor are we.
The world keeps changing and what happens in Antarctica affects all of us. The 3˚C./5˚F. warming already experienced in the Antarctic Peninsula is the same temperature increase Al Gore warned about 10 years ago in An Inconvenient Truth. In the Peninsula, two penguin species have declined dramatically, while a third is expanding its numbers and breeding range. Adaptation is obviously a key, but, when the warming comes our way and grossly interrupts our lives, there likely will be both "winners" and "losers."
I am happy, greatly happy, for CCAMLR's shining, memorable day and I hope this presages more courageous steps ahead. We, humbly, ride this planet and must continue battling to keep it from warming further, maintaining both our humility and an optimism that we can do better.
. . . Ron Naveen, founder/president of Oceanites, principal investigator of the Antarctic Site Inventory